Friday, January 20, 2006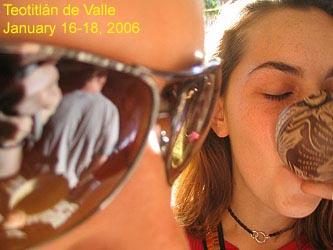 Max in Mexico photos
shrinkwrapped by

Don
around 9:50 AM
No comments:

Sunday, January 01, 2006
HOCKEY rules!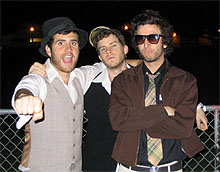 Jerm, Ben and Max
Check out the band HOCKEY's website
here
Check out the music
here
The page plays random Hockey songs. When I checked it played the great song "BLAST". I clicked on my browser's refresh button to get a new song going.
Hockey is Ben and Jerm, who have also read chapters from two of my novels.
Ben reads
Chapter 6
from I Saw Two Good Houses Over There NEXT TO Death.
Jerm reads
Chapter 11
of TWO GOOD HOUSES and
Chapter 17
of The Land of the Cheddar Monster Vivisectionists.
shrinkwrapped by

Don
around 8:26 AM
No comments: